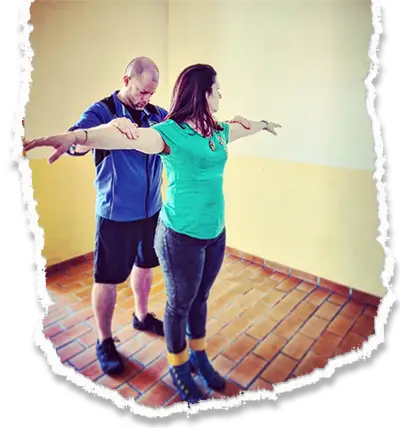 how to access muscular chains
If the objective for the trainer or therapist interested in performance is to optimize movement, one has to consider the absolute importance of pre requisites. These pre requisites are of the "sensory" kind. They lead to motor output!
It is between the ages of 0 to 7 that we gain access to our loco motor system.
Is it possible that there were mishaps?
How shall we assess them? How do we improve them?
That is what the IP Method is all about!
At IP Institute, we use as an analysis model of the central nervous system, the Learning Pyramid of Williams and Shellenberger (1996). 
This interpretation model will guide us along as we assess sensory and motor competencies that are at the root of performance, on both a quantitative and qualitative level.
The IP Certification will allow the practitioner to target specific challenges and, as such, optimize performance… with a capital P!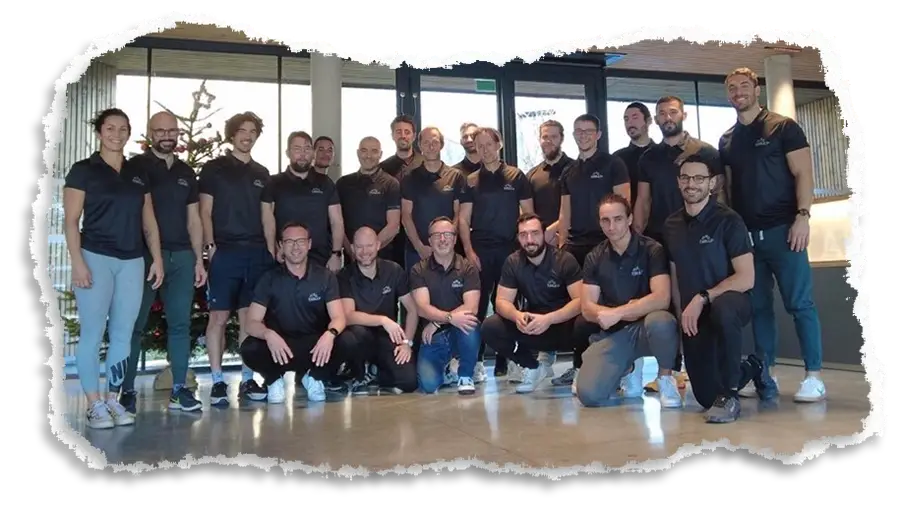 COURSE 1: MOTOR PATTERNS 1
SENSORY STAGE (1) AND SENSORIMOTOR STAGE (2)
Most students at the IP Institute have studied anatomy, physiology and biomechanics. What has often not been covered is how an individual gains access to the movement.
Intervening in such a way as to optimize the connection between the brain and the muscular chains, at the level of the sensory and sensory-motor sphere, is the goal of course 1.
Course 1 will allow the professional to:
COURSE 2: MOTOR PATTERNS 2
PERCEPTUAL-MOTOR STAGE (3) AND COGNITIVE STAGE (4)
If Course 1 is an introduction to motor development, Course 2 is a continuation of this learning, with an emphasis on motor performance.
A distinction is made here between motor health and physical health, namely that motor health is the basis of physical health.
Motor skills are defined: locomotion and manipulation.
Course 2 teaches movement to achieve a specific goal. This is the perceptual-motor stage.
Course 2 will allow the professional to:

What do they say about IP ?
"Quality trainers, exceptional contents! If you don't follow IP Institute, you're making a professional mistake!" [translated]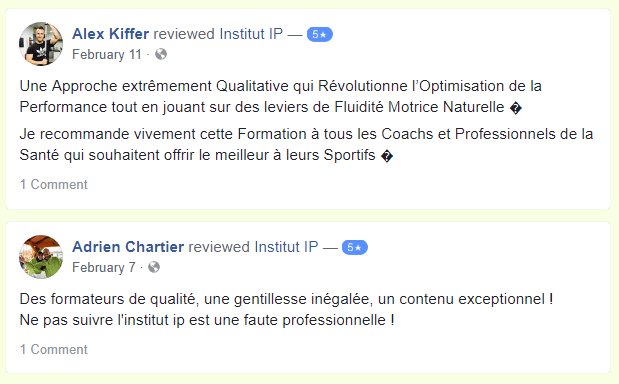 "An extremely qualitative approach that revolutionizes performance optimization [...] I strongly recommend this training to alls coaches and health professionals that wish to offer the best" [translated]